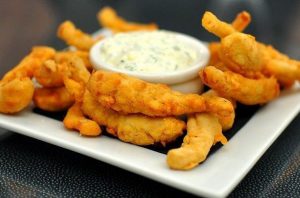 Frog Legs
Frog legs are rich in protein, omega-3 fatty acids, vitamin A and potassium.
A staple on most fried seafood platters and served in many seafood restaurants throughout the South, frog legs are often said to taste like chicken due to their mild flavor and texture. Stewed, grilled, baked or sautéed frog legs are popular in many French and Cajun recipes. The French consume approximately 180 million frog legs per year!
SouthFresh Frog Legs are farm raised and packed 100 % net weight under strict quality control. Product of Vietnam and China.